博雅公关上海急聘数字/社交媒体经理一位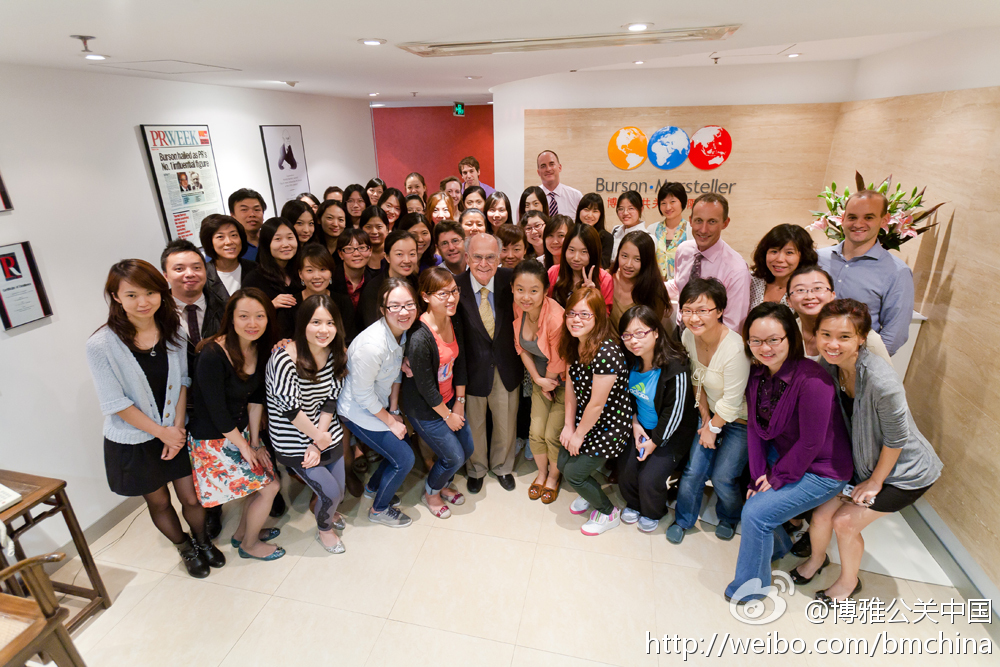 博雅公关上海办公室急聘数字/社交媒体经理一位。
要求:5-10年相关经验,具备很强的新业务开发能力,熟练策划及实施社交媒体战略和活动,在公关/互动/广告公司积累的调研和策划经验,优秀的团队协作、沟通和外部供应商管理能力。详细职位描述参见下文。
有意者请发中英文简历邮件至:talent.china@bm.com,并说明看到招聘信息的来源,谢谢。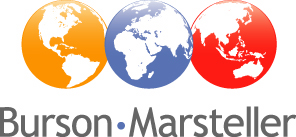 关于博雅公关:
博雅公共关系有限公司(www.burson-marsteller.com)成立于1953年,是全球最大的公共关系和战略传播咨询公司之一。 公司在公共关系、公共事务、企业声望、危机管理、广告以及与与网站战略相关的众多领域向客户提供战略和项目施行服务。在全球6大洲的108个国家开展业务设有73间办公室以及82间合作办公室。博雅公关公司隶属于扬•罗必凯(Young & Rubicam Brands),是全球领先的传播集团WPP(纳斯达克股票代码:WPPGY)旗下子公司。
—
Job Description
DIGITAL AND SOCIAL MEDIA MANAGER, SHANGHAI
Position Summary
Burson-Marsteller is looking for a Social Media and Digital Marketing-Communications professional to join its offices in Shanghai to drive its digital consultancy and services offering in the market.
The successful candidate is likely to have 5-10 years experience, preferably with experience working in China.
Reporting directly to the Market Leader of B-M Shanghai, with a dotted reporting line to the Digital and Social Media Practice Head in China, the qualified candidate should possess strong knowledge, understanding and experience in digital communications and social media. Experience in digital marketing would also be welcome. The successful candidate will have proven experience in working with colleagues, advising teams and clients on how to meet business goals using social media and digital strategies and by integrating digital and social media into the marketing-communications mix. He/she must be a self-starter and have a track record in developing new business.
Primary Responsibilities
• Support the roll-out of the firm's regional digital business strategy in Shanghai and China
• Be client-facing when required, to advise clients on social media and to manage projects when required
• Develop and manage digital and social media plans and campaigns
• Manage local digital suppliers and partners
• Collaborate with colleagues and teams internally to develop social media and digital communications campaigns and programs, and integrate these when needed into larger communications planning
• Keep on top of China digital and consumer trends, and assess new technologies to determine their appropriate fit for client needs
• Deliver employee and client trainings about social media and digital
• Contribute to the firm's marketing and PR activities, including digital event speaking engagements, digital and social media thought-leadership development
Skills and Knowledge Required
• Entrepreneurial nature, with track record in working as a team player and managing digital projects
• Demonstrable passion, understanding and track record of developing social media and digital strategies, campaigns and programs and measuring and analyzing their effectiveness
• Strong research and planning background, gathered at a PR, digital or advertising agency
• Good communications and interpersonal skills
• Good understanding of Social Media, Digital Communications, and Digital Marketing
• Experience of working in a PR agency is useful, though not essential
• Fluency in spoken and written Mandarin and fluency or proficiency in written and spoken English is required
Qualified candidates are invited to send resumes to talent.china@bm.com
引用地址: http://digimarketing.cn/?p=1987